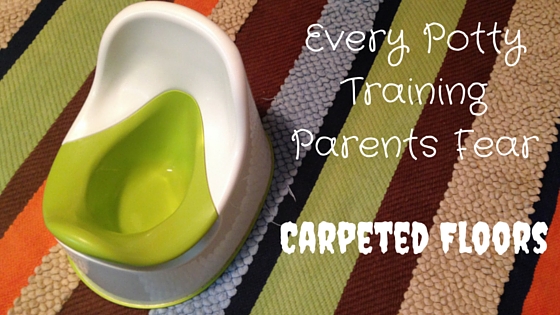 Seven minutes of peace. When you have both a toddler and an infant, seven minutes of quiet time (especially if it's not nap time) is something to be truly cherished. As we clicked our wine glasses together and smiled, a horrid stench was brought under our noses.
"Look Mom!" said an excited and proud 2 year old as he lifted his little potty up to our heads.
The tiny Ikea potty was the fullest I'd ever seen it; no wonder he had been quiet for so long. Trying my hardest to muster out a 'good job' and a smile when all I could think about was the long trail of carpeting that he just walked down carrying his potty. It would be a miracle if nothing splish-sploshed its way out.
My husband calming took the potty and then gave our toddler a high-five. After congratulating him, he brought up our rule again about only mommy or daddy carrying the potty.
The great thing about potty training is you go through way less diapers. That alone has made my trips to Costco much more enjoyable since I can actually fit some food in the cart now. Before I'd have to strategically place the leaning tower of diapers in the cart and hope that I didn't accidentally bump into anyone since I could barely see over the diaper boxes.
But what no one warns you about is your carpets.  Trust me, you'll encounter the moment when all of a sudden you notice a stream of pee running down their leg and onto the carpet. Or, the classic lump weighing down their underwear, that always seems to fall out when you're just two inches away from carrying your child to the bathroom.
There will be some accidents. It is inevitable. Hang in there and just take a deep breath. And once you feel you're over the peak and the accidents become fewer, call in a professional steam carpet cleaner and you'll be amazed at what they can do.
And don't forget to give yourself a pat on the back. The potty training milestone is almost conquered. But seriously…don't forget to steam clean those carpets…