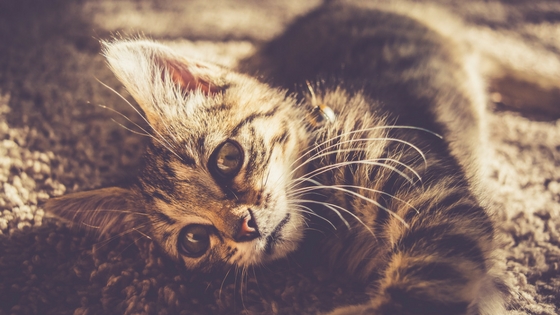 Accidents Happen…
We love our pets, most of the time. Pet owners know, there are times when having a pet can be frustrating, especially when it comes to cleaning up messes. Whether you have a puppy or kitten going through potty-training or an older pet struggling with bladder issues, cleaning up pet messes can be a struggle, especially if your home is carpeted.
After cleaning up the mess, how do you get rid of the odor? There are countless wives' tales that promise to remove the smell: soak the area in vinegar, baking soda, or hydrogen peroxide, blot with cold water and laundry detergent, or try the dozens of pet stain removers on the market that guarantee to eliminate the smell. But do they work? Pet owners know that no amount of baking soda, hydrogen peroxide, or expensive pet stain cleaners can fully remove the pungent smell of pet urine.
How To Effectively Remove Pet Stains and Odors From Carpeting
As hopeless as it may seem while you're frantically trying to scrub that awful smell out of your home, you don't have to trash your furniture or start quoting carpet replacement prices. Instead of giving up, call your local carpet and upholstery cleaning service to remove those odors once and for all. Professional cleaning services are trained to combat stubborn pet odors that the over-the-counter cleaners just can't fight. While you may be able to remove the surface stain with home remedies or standard stain removers, professional steam cleaners can remove those stubborn pet stains that are hiding below the surface of your carpet or furniture—the stains that are the source of the odor!
If you reside within the Salt Lake City, Park City, Ogden, Provo and other surrounding areas, leave the stains to the professionals as Affordable Carpet Cleaning & Restoration. Our trained professionals can help remove those pesky stubborn odors, allowing you to get back to your life in an odor-free home. Our truck mounted steam cleaning systems are also great for cleaning couches and other upholstery.
Give us a call today at (801) 278-1713 to get your home smelling and looking good again!