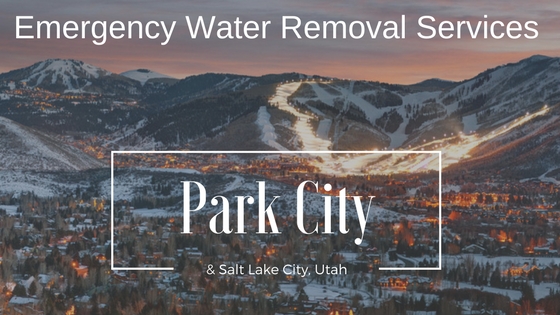 March just began, and Utah is shaping up to have a record season snow fall. If you're a skier, you're probably pretty stoked and are already working on that goggle tan, but if you're a home owner, you may be a bit worried about what happens when the snowfall suddenly melts or when heavy precipitation strikes again. Here's what you need to know regarding Park City emergency water removal.
There's a few prevention things that you can do such as install water detection devices and making sure your rain gutters are clear. For more prevention tips, see our article on 5 Simple Ways to Prevent Water Damage
However, if you do find yourself in an emergency situation, we offer Park City emergency water removal services. We also have an office located in Salt Lake City that provides services for the valley and surrounding areas.
Affordable Carpet Cleaning & Restoration offers 24 hour emergency water damage service. We'll respond quickly to the scene with our professional water removal tools that allow us to extract water quickly. Depending on the extent of the damage, if you need additional help with repairs, we have extensive experience with disaster-related steam cleaning carpets, tiles, furniture and upholstery.
Please see our website for more information regarding our water removal services or call us at (435) 649-7320.