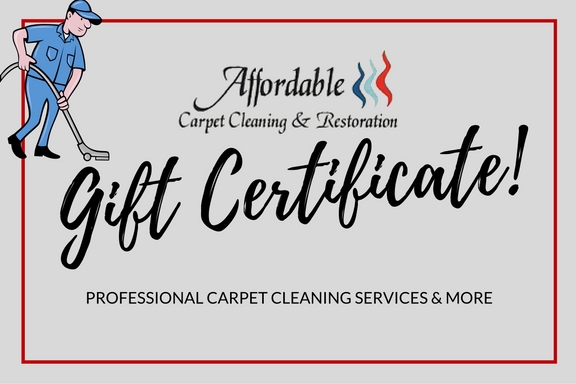 Trying to decide what to get for your mother or significant other? Affordable Carpet Cleaning & Restoration has the perfect gift for those living around Salt Lake City, Park City, Provo or surrounding areas. Give the gift of a truly clean house!
Affordable Carpet Cleaning provides steam cleaning services for your carpets, tile, grout and upholstery. Steam cleaning via truck mounted systems will get your floors cleaned better than any rental or do-it-yourself vacuum or steam cleaner.
Get those floors looking good again – 3 carpeted rooms for only $89.90. You can view our prices here: http://affordablecarpetcleaningutah.com/services/
Why Should I Give a Gift Certificate for Carpet Cleaning?
The real question is why not? Have you ever heard of anyone ever complaining that their house was too clean? Yeah right! But who actually likes to clean a house? Hello? Anyone out there? You're kidding yourself if you think that deep cleaning tile and grout is how anyone wants to spend their time. Not only that, but like we mentioned before you simply can't get all the bacteria and grime out with traditional systems compared to a truck mounted system. There is simply no comparison. Give them something that they'll appreciate and that will last (steam cleaning is something that we recommend doing about once a year). You simply can't go wrong.
To learn more about purchasing a gift card, please fill out this form or call 801-278-1713 for more information.