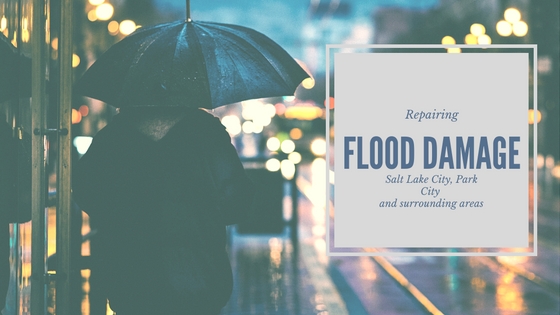 It's that time of year again in Salt Lake City, sunny one moment and pouring rain the next. Storm and flood damage can be devastating and it's pretty overwhelming to try to tackle the problem yourself. Whether it's your home or business that needs flood damage repair, Affordable Carpet Cleaning & Restoration offers water damage services in Salt Lake City, Park City, and other surrounding areas in Utah.
Affordable Carpet Cleaning technicians use a variety of methods to accomplish this important step in the restoration process including large, commercial-grade fans and dehumidifiers. We also have the tools and expertise to move furniture, peel up or cut out damaged sections of carpet and break down rotting or moldy dry wall and framing. Using the latest infrared thermometers and moisture detectors, we can also help find hidden leaks and wet areas rather than tearing into walls or call through your attic or crawl space.
For more information, please see our Water Damage Services page on our website.