Affordable carpet Cleaning in Holladay, UT, focuses on commercial work in addition to cleaning Salt Lake City-area homes, and we are proud to serve many repeat customers in the local small business sector. Our family-owned business is based on providing high-quality tile and carpet cleaning services to commercial properties at the lowest possible prices. We know that you don't have time for high-pressure sales tactics, so we never pay our employees on commission. We value their ability to do their best work so you can do the same. We also offer commercial flood water damage services and restoration in the Salt Lake City, Park City, Lehi, and surrounding areas.
Our Commercial Carpet Cleaning & Other Restoration Services
The professionally certified technicians at Affordable Carpet Cleaning have experience working in restaurant kitchens, hotels, gym and clubhouse locker rooms and showers, plus offices and factories of all kinds. We have been in the commercial carpet cleaning business since 1977 and our decades of hard work mean we have the institutional knowledge to solve every kind of dirt and grime problem imaginable.
Restaurants and Bars Need the Best Cleaning Solutions
Restaurants and commercial kitchens need a greater number of professional tile and carpet cleaning services than any other kind of business. It's not just that surfaces get covered in acid, grease and muck quickly. They also become sticky and trap germs, and high traffic levels mean surfaces become stained easily. Furthermore, there are health and safety codes to deal with, not to mention customer satisfaction. If your commercial establishment isn't clean, you won't be in business long. We have a strong client base of local restaurants and drinking establishments that schedule our services regularly, and would be happy to provide you with customer testimonials if you're looking for a commercial cleaning solution for your kitchen or your dining area, or both.
Gyms and Clubhouses Have Special Risks
In gyms, we can solve the inevitable problems that come regardless of how diligent your in-house cleaning staff is. Cleaning tiles and carpet flooring in these settings is vital because when people work out and then shower afterward, they spread invisible sweat and skin particles everywhere. Tile, carpet and grout can easily become moldy or bacteria-ridden, causing health problems for your members and employees. Failing to schedule professional cleaning services can also lead to premature deterioration of your flooring and your workout equipment.
Offices Need to be Cleaned Often
The problems that occur in offices are somewhat different, but must be managed appropriately if you want a clean workspace and fresh-looking flooring and furnishings. Office workers may not sweat as much as gym members, but they spend much more time in one place so they leave similar amounts of dirt and germ particles behind. Many workers also eat and drink at their workstations or desks, leaving tiny pieces of food on computers, desks, carpets and cupboards. These issues can be remediated to some degree with daily or weekly vacuuming and mopping, but these everyday techniques always leave some grime behind. This is particularly true for porous surfaces, including most kinds of tile, grout and carpet. If you schedule regular visits with us, you will save time and money in the long run.
Low Prices let Small Businesses Call Us Often
Carpet and tile cleaning professionals agree that regular cleaning by a professional technician is necessary for businesses, and manufacturers of tile and grout, carpet, and furnishings agree. It might seem that a business is saving money by skipping professional cleanings, but these services reduce costs and save you from replacement costs and health code violations down the road.
Problems that arise from not hiring a professional tile, grout and carpet cleaning service include serious ones such as mold and mildew growing in hidden spots behind walls and in wall joints. This could result in your business being shut down for structural instability. Cosmetic problems such as stained and cracked surfaces or filthy carpets are less serious, but can lead to your customers getting a bad impression about the quality of your product. Letting grime, dust and dirt settle into carpet, upholstery and porous surfaces can also invite bugs and rodents and can ruin your furnishings and floors quickly.
Rely on High-Power Truck-Mounted Cleaning for Commercial Services
We recommend that you schedule cleaning appointments with a professional regardless of the type of business you own, and hope you'll choose our local Utah business. Our truck-mounted equipment uses hot, sterilizing water at the rate of 600 brush circulations a minute and up to 100 psi, so we can get the work done quickly and thoroughly. Furthermore, we keep our prices low enough that you can use our tile and carpet cleaning services often. We are scheduling appointments now. Call our Holladay or Park City, UT, offices today for a free estimate or to plan a cleaning today.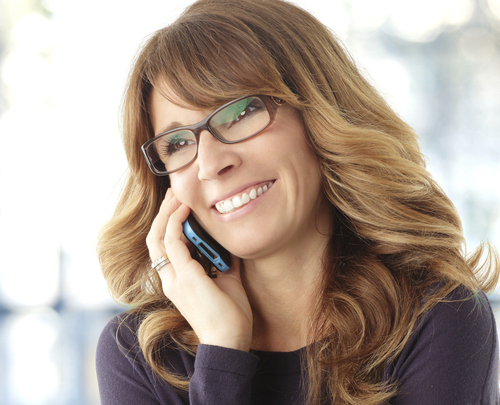 Hours of Operation
Monday – Saturday
8:00 am – 6:00 pm
24/7 Emergency Service
Commercial Cleaning Services
Carpet Cleaning
Hardwood Floor Cleaning
Tile & Grout Cleaning
Upholstery Cleaning
Locations We Service
Salt Lake City
Park City
Murray
Holladay
West Jordan
West Valley City
Sandy
Draper
Orem
Lehi
Magna
and other surrounding areas