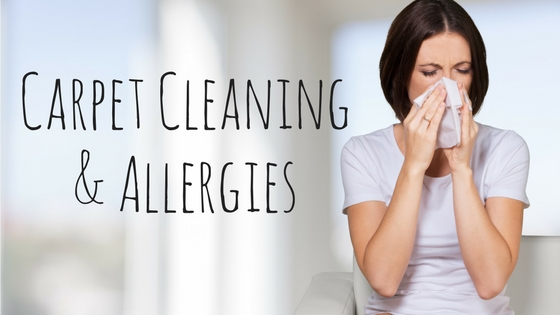 If you are one of the estimated 40 million Americans who suffer from indoor allergies or one of the 25 million people with asthma, it is very vital that your carpet get cleaned properly.
Make sure you don't skimp on vacuuming. Vacuuming once or twice a week (along with dusting often) will reduce the surface dust mites and animal dander in your home. We recommend using a high quality 3 stage HEPA filter type vacuum.
In addition to regular vacuuming, we also recommend professional steam cleaning every 6 months or so. The steam cleaning process used by Affordable Carpet Cleaning removes a substantial amount of common household allergens much more efficiently and effectively than vacuuming.
Our impressive extraction system allows for a shorter dry time compared to many of the competitors (since a wet carpet can be inviting for mold or mildew issues).
Steam cleaning is the only carpet cleaning method known to remove at least 97 percent of dirt and bacteria from carpeting. By reducing the allergens around your home that trigger attacks, you can breathe easier and reduce your susceptibility to future episodes.
When it comes to allergies, there are thousands of irritants that can potentially cause allergy and asthma attacks, but researchers estimate that at least 80% of these attacks are triggered by one common culprit: Dust mite feces.
Cleaning Tips For Those With Allergies
Professionally clean your upholstery, drapes and curtains every six months to a year (we offer these services as well)
Clean your carpets every six months or so using professional steam cleaning services (with regular vacuuming in between carpet cleaning services)
Your carpet can be a trap for chemicals. Common carpet detergents can trigger allergies and chemical sensitivity symptoms in people with prolonged exposure – especially when they're embedded in the carpets of the rooms they spend most time in. Hot water extraction, and steam cleaning, leave zero residue. The water attaches to the debris through van der Waals forces and ionic bonding, the vapor is then lifted out, the nasty stuff eradicated, leaving behind a fresh, clean floor.
Schedule your appointment today. Call (801) 278-1713 or email info@affordablecarpetcleaningutah.com