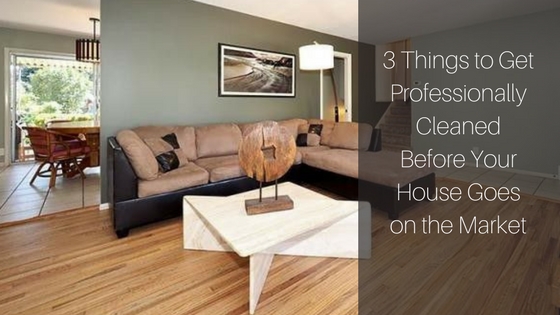 With Fall already here, most of us are getting prepared for the winter ahead. But for those who are a little late to the party and are now just getting ready to put their house on the market, here are some simple tips to help you get the most value out of your home in Salt Lake City and surrounding areas.
Get Your Carpets Professionally Steam Cleaned
Even if you've been diligent about vacuuming every couple of weeks, dirt and grime can still build up in your carpet. You may have given up on those stains since it seems like you've tried every product out there and nothing worked. But don't give up. A truck mounted, steam cleaning system can make even the toughest stains disappear completely and can help make your house look clean and inviting.
Grout & Tile Cleaning
You may be so used to the color of your grout and tile, that it doesn't seem that bad to you. If you can compare a picure to how it looked when it first was installed vs today, you may be pleasantly surprised as to what a truck mounted steam cleaning system can do.
Upholstery Cleaning
If you have grungy chairs and couches, it's best to either get them out of the house for the pictures and showings or figure out a way to get them clean again. At Affordable Carpet Cleaning & Restoration, we've also had great success with our truck mounted system for upholstery cleaning.
Other Tips and Advice
Over the years, we accumulate a lot of stuff. Use this time to go through everything and make some trips to a local donation center. When your house is crowded with unnecessary junk, it just doesn't look very inviting.
Although the flooring and large furniture can have a huge impact of someone's first impression, it's also extremely important not to overlook the small details. Our friends over at Daisy Maids can take care of the rest of the deep cleaning so you can focus on the rest of the aspects of selling and buying a house.
Give Affordable Carpet Cleaning & Restoration a call today at  801-278-1713 or schedule your appointment online