Carpet Cleaning Services in Salt Lake City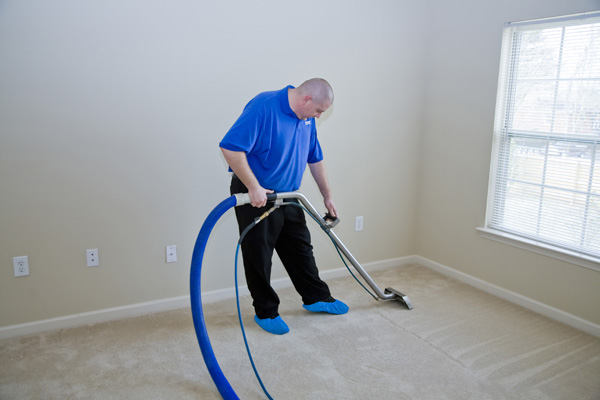 Affordable Carpet Cleaning is the most trusted carpet cleaner in the Salt Lake City area, and we serve clients in homes and businesses in Murray, Holladay, Sandy, West Jordan, South Jordan, Park City and beyond. Our motto is "you can have the best for less," and we work to meet that high standard while saving you money during every appointment.
Our owners and trusted technicians use a powerful truck-mounted steam cleaning method to refresh and renew your carpets, rugs, tile, upholstery, and air ducts. We use all-organic cleaners, and our time-tested methods ensure that your flooring and furnishings will look better and last longer.
You may have heard unbelievable ads from competing carpet cleaning services that promise free cleaning or extraordinary discounts based on seasonable demand, but beware: Once you let their workers into your home, you will be forced to undergo a sleazy sales presentation and could end up paying far more than you were originally quoted.
Affordable Carpet Cleaning is different. We know that customers don't want to be pressured into paying for more work than they requested, especially after they have invited a strange technician into their homes. We want to be an honest, inexpensive company that you will appreciate working with, so we have chosen to never pay our certified technicians on commission. That means all our employees have been with us for years, and many of our repeating customers trust us enough to recommend our friendly service to family and friends.
Another way we are different is our pricing model. We charge by the room in residences and, for commercial carpet cleaning and tile cleaning, we request payment based on square footage. These prices never change, regardless of the time of the year or customer demand. Whether you are having your carpets steam-cleaned for the holidays or shampooed for a summer wedding any time of year, you can count on the fact that our rates stay steady. We want you to be comfortable and satisfied with your cleaning service so you call back next time your floors and rugs need cleaning.
Trusted Carpet and Rug Cleaning in Salt Lake City
We started our Salt Lake City-area carpet cleaning business more than 35 years ago, when shag carpeting, dim lighting and polyester were all the rage. We survived through the dusty pastels, floral prints and velveteen of the 80s and the muted color trends of the 90s, and saw the renaissance of midcentury vintage furniture, stainless steel and all-white kitchens in the 2000s. We remember what it all looked like brand new, and we know how to get all your floors, furniture and appliances back to mint condition.
In addition to cleaning carpet, rugs and tile flooring in homes around the Salt Lake valley, we work with many small businesses to keep their offices and stores looking great. Our low rates mean that commercial clients can afford to have us back any time, and we have several businesses and landlords who schedule carpet cleaning services several times a year. Our dedicated rotary jet machinery, designed for industrial carpet cleaning, will ensure that all sides of every fiber of carpet in your shop is residue-free.
Flexible On-the-Spot Disaster Restoration Service
We focus on carpet cleaning, restoration and repair, but have expanded our business to include tile and grout cleaning, furniture and housewares, upholstery cleaning, and vehicle detailing.
We also offer full-service restoration services in homes and businesses and are available to rush to any emergency 24 hours a day. In addition to removing flood water quickly and rescuing your possessions from the damaging water, we bring a certified contractor to each disaster recovery job so we can fix any problems you might have with drywall, framing or broken windows.
Call any time for more information, pricing quotes or to schedule an appointment. With Affordable Carpet Cleaning, we make sure you really can get the best for less.  We have two locations that can cover your carpet cleaning needs in Park City and across the Salt Lake Valley.